Common Myths & Misconceptions About Party Equipment Hire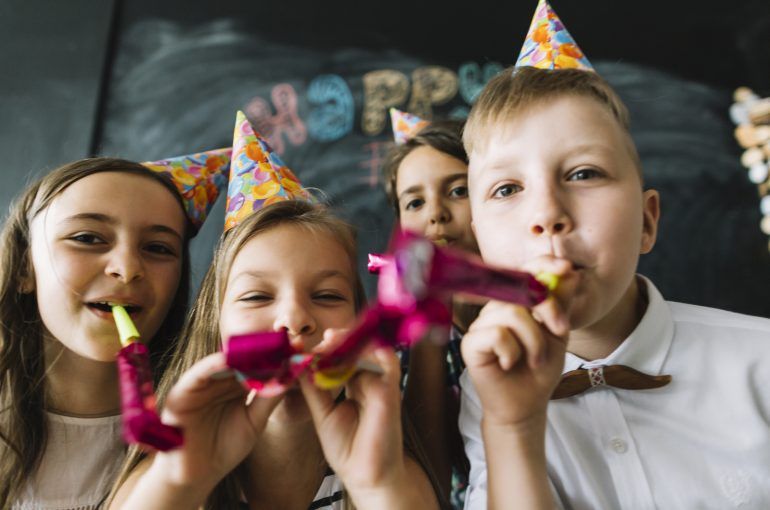 I may be biased, but if you ask me, party equipment hire is an essential element to any successful party – of any size and any occasion. Irrespective of whether it's a birthday party, end of the year work party, or a party to celebrate a holiday or a special occasion, there is party hire equipment available to help all aspects of a party run smoothly and be a lot more fun and enjoyable for all.
At The Fun Team, party hire equipment is our bread and butter, and we offer equipment for all aspects of a party; from atmospheric machines to help create the right ambience to entertainment equipment to keep everyone entertained, and even food machines. You name it, we have it. However, while I believe party equipment hire to be a necessity for any party, I am always blown away to hear some of the misconceptions that people have surrounding it.
So today, I'm going to take a look at the most common myths and misconceptions I've heard about party hire equipment and debunk them.
They're too expensive to hire
Before The Fun Team and before I ever hired party hire equipment on the Gold Coast for myself, I was under the assumption that it would cost a fortune. How wrong I was.
Consider the alternative; you either go without or you buy your own party hire equipment. If you go without, you end up hosting a poor excuse for a party and if you buy your own equipment, it will cost you even more – and you then you'll probably never use it again anyway.
The truth is, they offer great value for money and will help you create a memorable party or event that will be a lot easier and stress-free than if you were not to avail party equipment hire.
They just create more stress
Wrong! Party equipment hire will actually alleviate a lot of stress related to organising a party or event. For example, by hiring a smoke and laser machine you have an instant disco, party sorted. Don't have enough seating for guests – or tables and chairs for kids? No worries, you can hire these – stress gone.
Moreover, you don't have to run all over the Gold Coast to get these either. With The Fun Team, we deliver everything to your event location so you have less on your plate and more time to organise other elements.
They're only useful for large parties and events
This also isn't the case at all. There are no minimum requirements with any of The Fun Teams party equipment hire. You can hire as many or as few of any of our party equipment as you like and there are no minimum guest numbers that we cater to. This means they are very useful for all-size events, big and small.
If it's a kids party with 6 kids, we have everything you need, including kids table and chair hire.
They're not needed for a kid's party
This is quite the contrary. Have you tried to do a kids disco without a sound system, or smoke machine or laser machine? If you have then I'm sorry. How about a kid's birthday party without any tables or chairs? Some party hire equipment is just a must-have for s smooth sailing, stress-free and fun kids party.
You can plan an awesome party without them
Well, you could if you own everything you need already – but chances are that you don't and that you're party won't be as great as it could otherwise be had you availed party equipment hire on the Gold Coast.
Conclusion
Party equipment hire is a fantastic aid for any party. However, there are many misconceptions and myths surrounding it that prevent many party hosts from hiring it. The most common misconceptions that I've heard are that they're expensive to hire, they just add more stress to planning a party, they're only needed for large parties and not kids parties and that you don't need them to plan an awesome party.
These are all myths that I have debunked. If you can see the benefit in party equipment hire and know that you need some for your upcoming party then contact me to make a booking. We have everything you need for a stress-free, fun-filled party – from smoke machines, food machines, super inflatables, jumping castles, and much more.