Pros and Cons of Hiring a Party Hire Company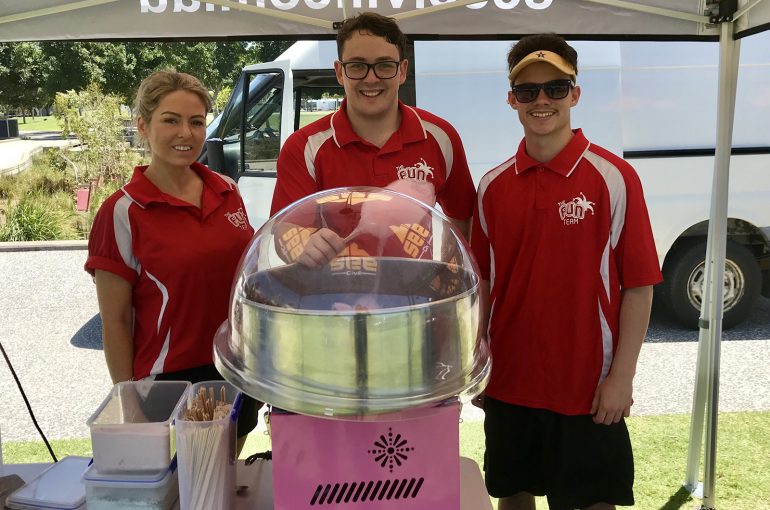 Who doesn't love a party? They're a great excuse to catch up with people you may not have seen in a long time and to also meet new people, even potential partners. However, a party of any size is a lot of work. Whether you invite 5 guests of 50 guests, you still need to organise an area to hold your party, food and drinks, and usually some form of entertainment as well.
On a large scale, planning a party is difficult to do alone. For this reason, many choose to engage a party hire company, such as The Fun Team to help pull their party together. However, like everything, there are pros and cons involved.
If you're tossing up whether you need to hire a party hire company to assist in the planning of your upcoming party, continue reading. Even though we are a Party Hire Company on the Gold Coast, I will do my very best to take an unbiased look at the pros and cons of engaging in our services.
Pros of Hiring a Party Hire Company
There are many good reasons to engage a Gold Coast party hire company to assist you with your party needs. First of all, party hire companies are party professionals. Therefore, there are no better people to talk to for party hire equipment and entertainment.
Party hire equipment has many misconceptions, but the truth is; it is invaluable for any successful party. Moreover, party hire entertainment will ensure all guests are entertained. Both party hire equipment and part entertainment relief some of the pressure and stress associated with throwing a party, and they also allow you and your guests to have a more enjoyable time at your party.
A party hire company can provide everything you need to accommodate, entertain and even feed a large number of guests to ensure your party is not only successful but memorable.
For more benefits associated with engaging a Gold Coast party hire company, read my earlier post, '3 Reasons to Use A Party Hire Company'.
Cons of Hiring a Party Hire Company
Thankfully, there are very few disadvantages in engaging a party hire company. The only obvious one is the cost. Any party with input from a party hire company, whether it is party hire equipment, party entertainment or party food machines, will cost more to throw than a party without. However, on the flip side, you have all the pros mentioned above.
Other cons only exist if you choose the wrong party hire company or don't look around to get the best price on your party hire needs. These are not concerns if you choose The Fun Team as your Gold Coast party hire company. We have a solid reputation and offer fantastic value for money on all our hire services.
Conclusion
Planning a party is a big job whether you have 5 or 50 guests. This is why many people choose to engage a Gold Coast party hire company to assist with the party supplies and equipment.
If you're tossing up whether or not to contact a party hire company on the Gold Coast to assist with your party needs, then consider the pros and cons. There are many advantages of hiring a party hire company including the fact they reduce stress and create a better, more enjoyable party, while the only clear downside is the fact that you have to pay for the service.
Think the pros outweigh the cons? We do too! Get your party on track by contacting one of the coast's best party hire companies, The Fun Team. Click here to contact us via our website, or feel free to give me a call on 0412 313 335.