Elevate Your Kids' Party with These 4 Party Hire Suggestions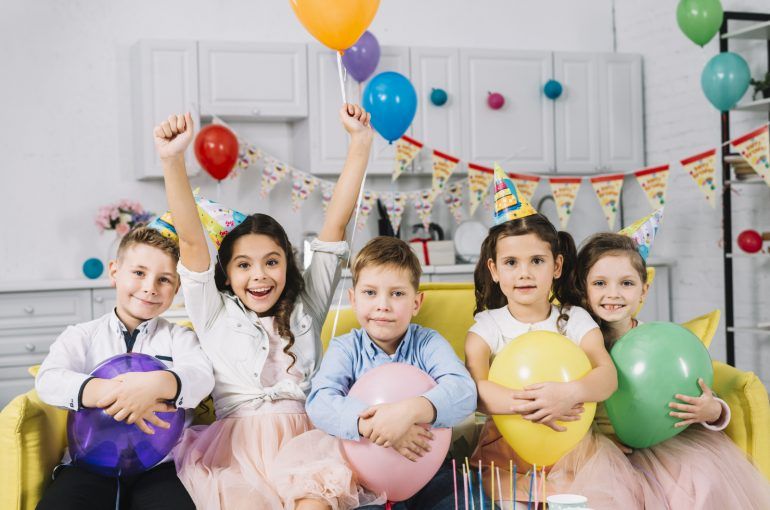 Are you looking for ways to elevate your kids' party but you're finding the same dull suggestions all over the internet? Well, that's because none are coming to you by a professional. The simple way to organise a unique party that will be hit with all kids is with professional party hire services.
Today, I'll offer some of our most popular Gold Coast party hire suggestions for you to consider. Include any of these to take your kids party to the next level.
1. Jumping Castle
Hiring a jumping castle is a great way to provide fun and entertainment to kids at your party. Little kids love playing on jumping castles, and it's safe and healthy for them too! Plus, jumping castles can keep kids entertained for lengths of time – allowing the adults at your party to relax.
You can choose from a range of themed jumping castles with different capacities. Just consider the number of kids, the age group of the kids and the gender of the kids to choose the perfect bouncy castle.
In case you're throwing a party for kids who are a little older, you can consider hiring an inflatable instead of a jumping castle. Inflatables such as our Bungy Fun Run and Inflatable Obstacle Course can provide hours of entertainment to young teenagers and even the fun-loving adults at your party.
2. Kids Disco Party
Young children should always be encouraged to sing and dance to their heart's content. So, why not provide them with just this by arranging a wonderful kids disco party? All you need to do is to hire a kids party DJ who will play the latest tunes to keep everyone up and dancing for hours.
You can even take your kids' disco party to the next level by including our smoke machine and laser lights. It will allow you to create the perfect disco atmosphere for the kids to enjoy. Our DJ will make sure that all the kids at your party are up and dancing in no time at all!
3. Girls Slumber Party
If you're throwing a party for your daughter, why not make it a slumber party! You can include plenty of slumber party games, activities, and movies to keep the girls entertained for a long time.
However, to add a little surprise element, why not consider hiring one of our nail artists. Our nail artists will pamper the little girls and keep them entertained for hours, and they can choose from a range of designs and colours.
4. Carnival Party
How about a carnival party? To throw a carnival party, all you need to do is to host your party outdoors and create a carnival-like atmosphere. It includes arranging multiple activities, food stalls, and entertainment options as well.
You can easily create a carnival party with our Gold Coast party hire packages. Just choose a package that includes food machines, party entertainers and an inflatable or jumping castle from us, and you'll be on your way to hosting a party that will be remembered for years!
Conclusion:
If you are thinking of ways to elevate your kids' party, then you should consider Gold Coast party hire services. Some party hires ideas that can boost your kid's party include bouncy castles and inflatables, kids disco party, girls slumber party and carnival party. Use any of these ideas to take your kids party to the next level.
For reliable Gold Coast party hire services, look no further than the experts at The Fun Team. Our reliable party hire services will allow you to host the perfect party of your dreams!
To find out more about our Gold Coast party hire services, get in touch with us today!