Affordable Party Hire for End of Year Celebrations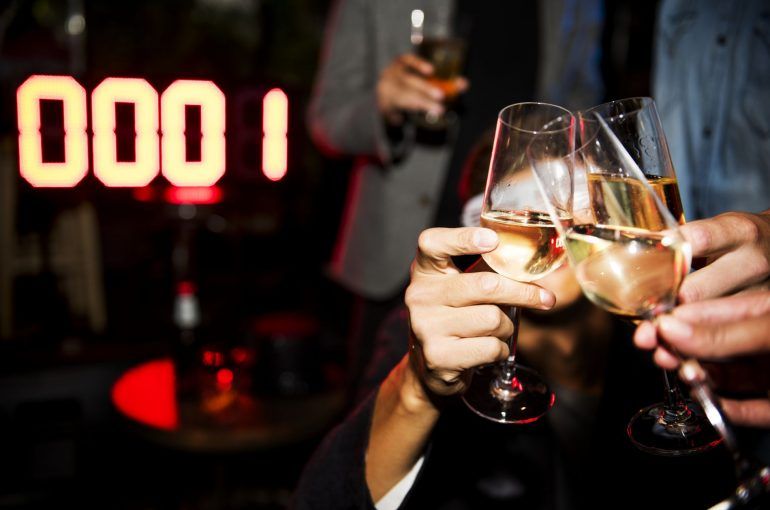 Who's excited about it almost being the end of the year? Whether you take time off work of not, the end of the year is a time to celebrate, and there are many opportunities to do so. Whether it's through one of the various Corporate Events that I looked at in my last post or just getting together with friends and loved ones, the end of the year is the one time of the year with you're most likely to let your hair down and have some fun.
For those of use in the Party Hire Industry, it's a particularly busy time of the year. We become inundated with requests for party hire supplies to facilitate all the various celebrations taking place across the Gold Coast. And, because we are known for our affordable party hire prices, we tend to get busier than other Party Hire companies. Thus, if you're planning End of Year Celebrations in December or January, then time is at the essence.
To ensure you are successful in securing your party hire needs for your planned event, save time researching what you need by simply reading the remainder of this article.
Jumping Castle & Inflatable Hire
Kids clubs, sporting clubs, and social groups look to create a fun-filled End Of Year event for their young members, and some of the best Gold Coast party hire options for such occasions are jumping castles and inflatables.
Jumping castles and inflatables continue to be one of the leading Gold Coast party hire options for any occasion involving kids because they are heaps of fun, safe and very affordable! Our jumping castle and inflatables hire starts at $150 (based on a 4-hour hire).
Food Machine Hire
Whether it's a gala ball, staff party or casual get-together, food machines are fun and affordable Gold Coast party hire options, that are also very practical.
From as little as $150 per hire, you can add a fairy floss machine, snow cone machine or popcorn machine to your End Of Year event to add a little carnival-flare. It doesn't matter if you're 5 or 65, you're going to enjoy getting your hands on one of these carnival favourites.
Entertainers for Hire
One thing that most End Of Year events prioritise is entertainment. Whether your event is for kids or adults, some form of entertainment is needed. For child-based events, kids entertainers such as a face painter, balloon twister or kids DJ are popular party hire options that never fail to deliver.
Party Extras for Hire
There are other party hire options to consider in addition to those mentioned above. You can enhance any ball or dining hall and transform it into a fun disco space by simply hiring a laser light machine or smoke machine combo. Alternatively, some something more casual,  sumo suits prove to deliver heaps of laughs and are also great for team building.
Conclusion
With the end of the year fastly approaching, now is the time to get in and secure your party hire needs. For affordable party hire on the Gold Coast, you will find none more competitively priced than The Fun Team. We have everything you need to facilitate your End of Year Celebrations, including the most popular party hire supplies for all ages; Jumping Castles and Inflatables, Food Machines, Entertainers, and Party Extras.
Get in touch with the friendly team at The Fun Team to book any of our party hire supplies and offerings. Call me, Hollie, on 0412 313 335 today.