5 Things to Expect From Gold Coast Party Hire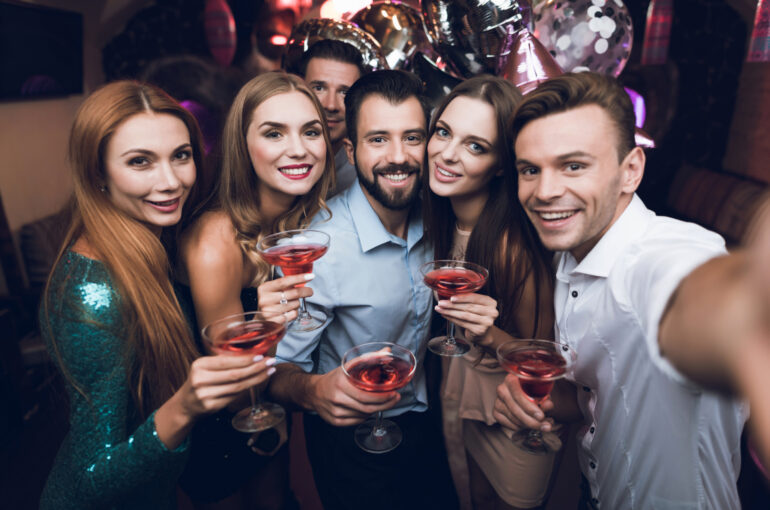 The lead-up to Christmas and New Year can be an exciting time, but it can also be a hectic time. With events taking place just about every weekend, it's hard to coordinate which event's you'll attend, let alone find an available date to host your own event.
It's easy to become overwhelmed with all the social gatherings in December. But worse, it's easy to become disappointed when no one can attend your event because they already have other events to attend. So if you're like me and prefer to throw an event when you know everyone is available, then now's a good time to start planning.
Whether you're planning a belated Christmas Party or End of Year Party, a Staff Party or even a New Year Party, you'll need Gold Coast party hire equipment on hand. With the aid of Gold Coast party hire, you can ensure your party will be enjoyed by all, and more importantly, a lot less stressful on yourself.
Gold Coast party hire equipment comes in many shapes and forms. There's Gold Coast party hire companies across the region, all with something different to offer. However, today, we will focus on the Gold Coast party hire provided by us, The Fun Team. So, please continue reading to learn what you can expect from our Gold Coast party hire offerings.
A Variety of Party Hire Equipment
As with all Gold Coast party hire companies, The Fun Team offers a wide range of party hire equipment. We understand the importance of convenience, which is why we don't pigeon-hole ourselves as being only a Jumping Castle hire company. Instead, we want to be known as a Gold Coast party hire company and one of the best.
Our party hire offerings include a variety of jumping castles (of course!) along with Inflatables such as giant slides, bungy fun run, private ship and much more. We also offer a range of fun Food Machines perfect for any occasion and Kid's Party Entertainers. There's fairy floss machines, snow cone machines, and popcorn machines. Additionally, we have traditional Party Hire Equipment to add atmosphere to any party. Such equipment includes laser, smoke, and bubble machines, chairs, and sound systems.
Party Hire for all Occasions
As you can see, the variety of party hire equipment and services we offer goes far beyond that of kid's parties. Due to our assortment of offerings, you're sure to find something for any occasion. We obviously specialise in kid's parties, but we also have party hire suitable for many other occasions and events.
Our jumping castles and inflatables are great for community events such as fates and fairs, sports carnivals and sign-on days, as too are our food machines. Our food machines are also fun additions for weddings and engagement parties. Our range of party extras, including laser, smoke, bubble machines, chairs, and sound systems, are great additions to any event with a dance floor. Weddings, birthday parties, New Year's parties, raves, and charity balls are just a few examples.
It just goes to show; it doesn't matter what type of occasion you're planning; we have more than a few party hire options to make the event bigger and better!
Party Hire for all Ages
Gold Coast party hire isn't just for kids! It also isn't just for the young at heart! Gold Coast party hire is for all ages. Age is just a number! Our variety of party hire equipment is suitable for all ages, from toddlers to grandparents!
While our jumping castles are suitable for children up to 12 years old, our inflatable range caters to teens up to 16 years of age. But, of course, we also have a range of kid's party entertainers for kids.
Kids will love our food machines, but they're suitable for all ages and the perfect way to add a bit of childish fun to any occasion. We then have our party hire extras, valued additions to any party and suitable for audiences.
From a kid's disco party to grandma's 70th birthday and beyond, The Fun Team is the Gold Coast party hire team you can count on, regardless of the audience's age.
Party Hire for all budgets
Gold Coast party hire has the misconception of being expensive. Most assume that there will be no money left for such luxuries after the venue hire and catering cost, but this is far from the case.
You can expect our party hire offerings to be affordable and suitable for all budgets. Whether you have $80 or $800 budgeted for party hire, you will be able to find something from our range of offerings.
Our bubble machine hire starts at a low $80, while our food machines start at just $120 per hire. We have an array of party entertainers from just $150. And, I bet you didn't know you could hire a jumping castle for just $150! With The Fun Team, you can!
We also offer party packages, which bundle various services together at a cost-effective fee, offering significant savings!
Excellent Service
The Fun Team may be about providing light-hearted entertainment, but we're very serious about what we do. Providing the Gold Coast with the best party hire is our number one priority. But equally important to us is providing excellent service. We have a team of friendly staff on hand, just waiting to help you create the best event possible.
Whether you're planning a kid's birthday party, wedding, fate, fair, sports event, New Year celebration or a 'just because' celebration, you can count on The Fun Team. Count on us to deliver great advice, affordable Gold Coast party hire, and friendly service every time.
We welcome you to read our Google Reviews to see what some of our customers have had to say about their dealings with us.
Conclusion
If you're planning to throw an event in January or any time this year, Gold Coast party hire will certainly help. If you're unsure what to expect from party hire, then The Fun Team can help.
The Fun Team is just the team to call for all your Gold Coast party hire needs. We have a variety of party hire equipment available for all occasions, all ages, and to meet all party budgets. So, whether you're throwing a belated Christmas Party, End of Year Party, Staff Party, New Year Party, or otherwise, you'll find a bunch of party hire equipment to make your party more enjoyable.
The Fun Team have a solid reputation for delivering outstanding service and look forward to helping you with your upcoming event.
Please give us a call today on 0412 313 335 to enquire about any of our Gold Coast party hire equipment and services.