Make Any Work Function More Enjoyable with Party Machines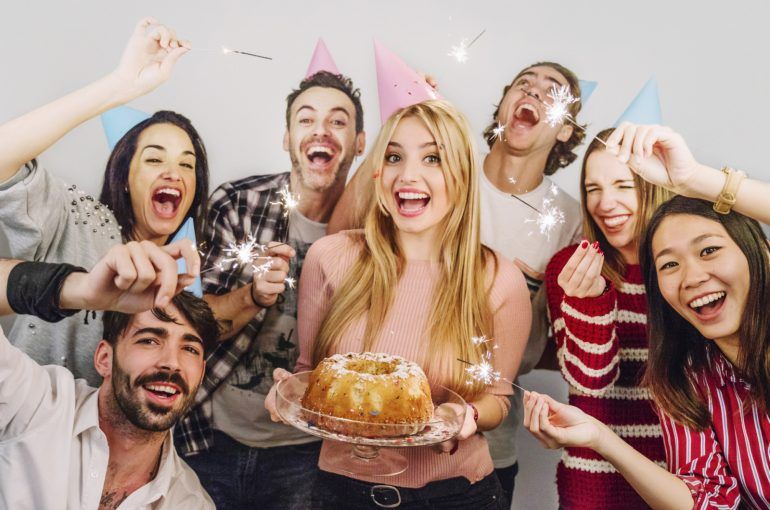 With the end of year fast approaching us, I'm sure you've started to think about this year's end of year work function. If you're looking to do something a little different for your staff in 2019, then might I suggest you include party machines at your function?
The Fun Team are one of the leading companies offering party machine hire on the Gold Coast and our party machines are in very high demand – not only for end of year work functions but work functions any time of the year.
Party machines come in many forms. There are food machines, which can help to create a carnival atmosphere, and there are atmosphere machines like laser light machines, smoke machines and bubble machines, which can create a disco or festival atmosphere in minutes.
Party machines have the ability to make any dull work function a lot more enjoyable, and moreover, they are very affordable!
Below are the party machines that we have to offer here at The Fun Team. Consider hiring one or more of these machines for your next work function.
Food Machines
Fairy Floss Machines
I don't care if you're 5, 55 or 95 – who doesn't love fairy floss!! Seriously, is there anything that takes you back to being a kid more so than fairy floss? It's fun, it's sweet, and it's sticky, but stickiness aside, it's F.U.N. Having this party machine at your next work function will be an instant hit, regardless of your demographic, believe me!
Snow Cones Machines
Anytime I think back to going to a fair as a kid, I picture my parents buying me and my sibling's snow cones – but only if we behaved ourselves! Snow cones are just as big of a treat today as they were back then and having this popular party machine at your work function will have the same nostalgic effect on your staff!
Popcorn Machines
Is there any other party machine more suitable for any occasion than a popcorn machine? I think not. Whether you have these on hand as a starting snack or a form of lolly-bag to take home, they are always a hit and they will be at your next work function too.
Party Machine Combo
To create a carnival-like atmosphere at your next function, consider hiring two or all three of these party machine. The Fun Team offers a discounted combo package on our fairy floss, snow cone and popcorn party machines.
Other Machines
Laser light machines
Set the scene for a disco work function by hiring laser light machines. Nothing will have your staff up on their feet and dancing more!
Smoke machines
To accentuate the laser lights, throw a smoke machine into the mix. Nothing says 80's party or 70's disco more so then this classic combination.
Bubble machines
Looking to add a little harmless fun to your work function? Consider including a bubble machine. It promises good times and great photo opportunities!
Conclusion
Looking for ideas to make your next work function more enjoyable for staff? Consider hiring party machines. The Fun Team offer party machine hire on the Gold Coast and have a range of options for you to avail including fairy floss machines, snow cone machines, popcorn machines, laser light machines, smoke machines and bubble machines.
Party machines are a popular choice for any end of year function whether it is a work function, sporting club function, school function or private function. Therefore, if you think you might want to hire party machines for your work function, get in quick and place a booking.