Kids Party Planning Tips From a Pro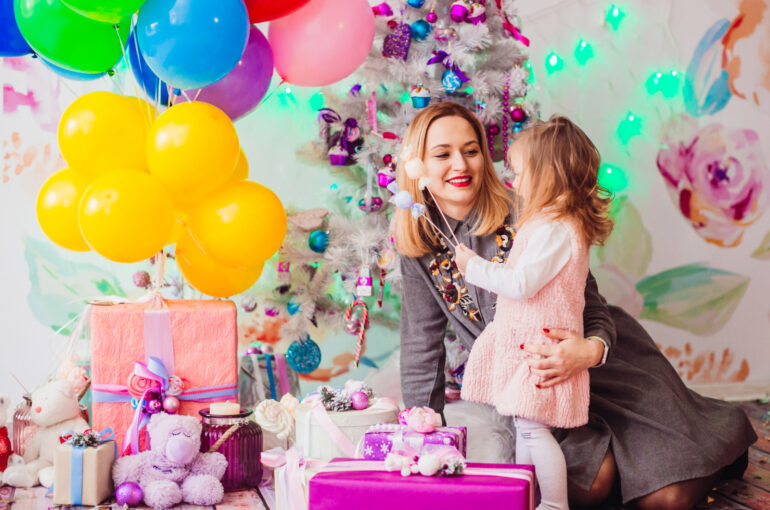 As one of the Gold Coast's and Tweed region's leading party hire companies, kids parties are something we hire out to on a weekly basis. We LOVE kids parties. We wouldn't be in this line of work if we didn't. Seeing kids faces light up as we deliver a jumping castle, inflatable, or food machine, and their excitement and surprise at one of our professional kids party entertainers showing up at their party is what we live for.
Kids parties are like Disneyland to us; the happiest place on earth. But they're not always this for the parents hosting them. Especially if they haven't done their homework or planned activities to keep restless kids engaged and entertained. What should be a happy and memorable day for all can turn south fast.
To ensure your kid's party goes smoothly, we'd like to share some of our personal party planning tips with you.
Consider the numbers – How many friends will you allow at your kid's party?
The more isn't always merrier when we're talking about kids, especially if your child is a pre-teen.  The more kids that come to your child's party, the more on your toes you need to be. You also have to cater for larger numbers. Now, I'm not trying to discourage you here. There are plenty of easy options like hiring food machines (which I'll discuss more later in this article) that makes catering for larger numbers easy on you and very fun for the kids, but these are things to be mindful of.
The key is to consider your budget and work out how many kids you can afford to accommodate. Then, let your child know how many friends they can invite, not the other way around!
Consider the location – Where will you hold the party?
Throwing a kids party at home is the most cost-effective and convenient option. You don't have to pay for a venue, and you have your kitchen at your disposal to cook party favs like sausage rolls, 'little boys' with ease. However, if you live in an apartment or have a small home with no yard, then it's not the best venue for your kid's party. You may end up with some disappointed kids if they have nowhere to run around and have fun.
In such cases, consider throwing your kid's party at a local park or hiring out an event hall. Local parks are always an excellent option for a kid's party in my opinion. They provide ample space, generally have some form of playground equipment for the kids to play on, and save your home from looking as though it's been ransacked!
Consider the entertainment – How will you keep the kids entertained?
Ask any kid, and they will tell you the most important aspect of a kids party is the entertainment. Party guests expect to be entertained and therefore, planning multiple activities to keep them entertained throughout the duration of the party is a surefire tip for success. I personally go as far as making a schedule of activities, allowing 30 mins to 1 hour per activity, depending on the activity. If you're more of a 'kick back and relax' type host over a 'hostess with the mostess' type host, then I suggest you consider hiring external entertainment that will allow you to do just that.
With party hire services such as jumping castles, inflatables and professional party entertainers such as face painters, balloon twisters, and kids nail artists, there's no need to get flustered or stress out over how you're going to entertain a bunch of kids.
We have a range of party hire options, including those mentioned above, from as little as $150, which will ensure you plan an ace party that not only the kids enjoy but you can too.
Conclusion
Avoiding total mayhem at your kid's party is easy, so long as you take the time to do some planning. First, work out a budget, and then how many kids you can afford to cater for in that budget. Then, consider the location – nothing is worse than having 10 kids stuck in a small space with nothing to do! Lastly, consider the entertainment – arrange for typical DIY party activities or take the easy route by hiring professional party entertainers, a jumping castle or one of the many other options available.
To enquire about our kids party hire options, simply call 0412 313 335 or submit an online enquiry.