How To Throw An Unforgettable Kids Party On the Gold Coast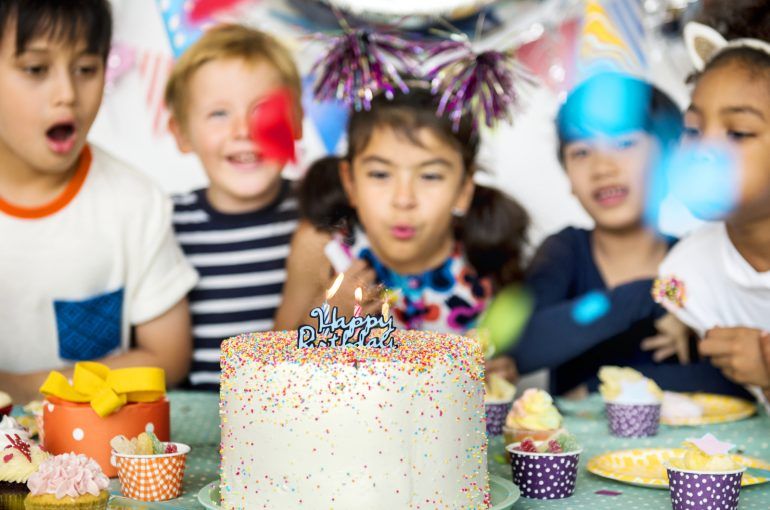 We are very fortunate to call the Gold Coast home. Where else can you find the surf and sand, and hinterland and rainforests, all within 45 mins of one another?  We certainly are spoilt for choice; not only in the diverse environments but the party venue offerings also.
The Gold Coast is the ideal region for a kids party; you can have a beach party, party in the park, party at home; a party pretty much anywhere, and you're just about guaranteed great weather and an all-round great time.
If you're looking to throw an unforgetting kids party on the Gold Coast, then you've landed on the right site. At The Fun Team, we're all about kids parties on the Gold Coast, and we have everything you need to throw one that won't soon be forgotten.
Continue reading for a no-fuss guide on how you can throw an unforgetting kids party on the Gold Coast.
Choose a party venue
First things first; where are you going to hold the party? This is one of the most important decisions you need to make, and one of the first decisions you need to make in order to throw any kids party on the Gold Coast.
The Gold Coast, being as scenic as it is, provides many fantastic locations and party venues. There's parks, beaches, kid centres, family restaurants, community halls, and of course, your own home, which is always a convenient option.
To choose the best party venue, take with you child and see what sort of party they want to throw and if they want it to be a themed party. This will help narrow down suitable locations and venues. You can make your final decision once you have finished planning your activities and entertainment.
Start Planning
The next step in throwing an unforgetting kids party on the Gold Coast is all about planning. Having decided on a party venue is only the beginning of the planning process. You need to set a date and time for the party, organise a guest list, arrange party invitations and of course, think about what you're going to do to entertain a bunch of kids for at least two to three hours.
The main element that will set a good party apart from an unforgetting kids party on the Gold Coast is entertainment. It really comes down to how you plan to keep the kids entertained and what they think of the entertainment provided.
For this, you have many, many options; the most popular options being jumping castles, inflatables, kids party entertainers such as balloon twisters, DJs, and face painters, along with food machines.
Finish your party planning by creating a timeline for the party activities, entertainment, and party supplies to ensure you have enough planned for the duration of the party.
Oh, and don't forget to confirm your venue once you have decided on the activities and entertainment for your party and send out the party invitations!
Book Entertainment
Finally, you need to book the entertainment and other party supplies that you need to create this unforgettable kids party on the Gold Coast. If your party includes any of the entertainment options mentioned above, then this is easily done by giving The Fun Team a call on 0412 313 335.
Be Prepared on the Day
Conclusion
Throwing an unforgetting kids party on the Gold Coast is much more simple than you think, especially when you have kids party companies such as The Fun Team on hand to provide you with everything you need.
To ensure your kid's party is unforgettable, simply choose a venue that offers space for activities and entertainment, create a timeline and checklist for activities, party supplies, and entertainment, book the entertainment, and make sure you're prepared on the day of the party.
For all your kid's party hire needs on the Gold Coast, turn to The Fun Team. We have everything you need for your kid's party entertainment and supplies; from jumping castles to inflatables, food machines to bubble machines, and face painters to balloon twisters. Call 0412 313 335 today to get started.