How to Choose the Perfect Kids Birthday Party Location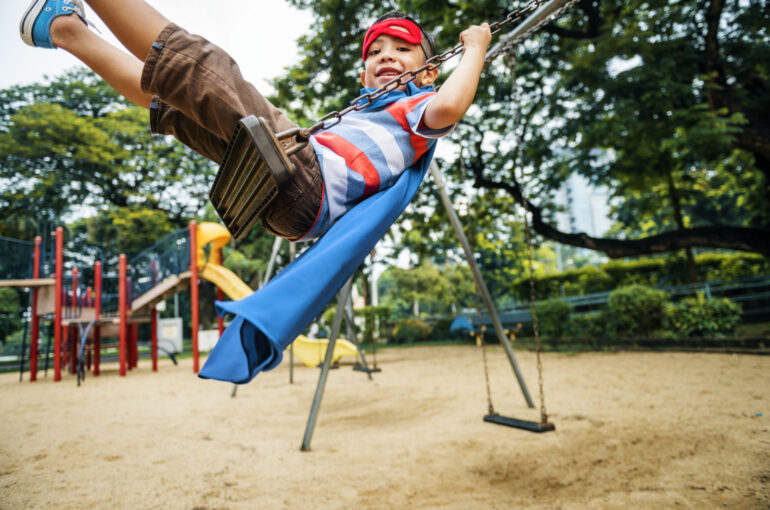 Planning a kids birthday party is no easy task. For it to be successful; to ensure your child and their friends have a great time; you need to consider various factors. While the type of party is at the top of the list, albeit a disco party, pool party, sleepover etc., one crucial consideration to make at the initial planning stage is location; where's the perfect location for a kids birthday party?
As party hire professionals, we deliver our jumping castles, inflatables, food machines, and kids party entertainers across the Gold Coast and Tweed wherever required. However, let me tell you, some locations are MUCH BETTER than others. I'm not talking about the quality of design. I mean in terms of their suitability to hold a kids birthday party. Some places are great; others, I can tell from the moment we arrive, will cause havoc for the parents.
To ensure you make your kid's birthday party as easy on you as possible, I'd like to share with you a few expert tips to help you choose the perfect location.
Continue reading to discover how to choose the perfect location for your kid's birthday party.
Consider the Number of Guests
The very first thing to consider when choosing a location for your kid's birthday party is determining how many people will attend. Knowing whether you have 5 or 20 kids to cater for will make a big difference in a location's suitability.
If your child is inviting a small number, four or five friends, to their birthday party, then your home may be a suitable location for the party, which is convenient. You can manage small numbers. However, if your child wants to invite more friends, then you may reconsider hosting the party at home and opt for a park or another suitable area that is safe.
Consider the Type of Party
The type of party you throw for your child will also significantly impact the suitability of a location due to the available space.
If your child wants a sleepover party, the party needs to be at home, so you need to settle on numbers you can manage. However, if your child wants a standard birthday party; where kids run around and have fun, or, you're planning to have a jumping castle or a professional kids party entertainer come to the party, you need space to allow for such things. An apartment or small home with no yard won't be suitable; a park would be a better location in this case.
By choosing a park for your kid's birthday party, you don't have to limit numbers, and you don't have to worry about kids tearing your place apart; it's a win-win! And, there's no need to worry about not having any power at a park; you can hire a generator from party hire supplies like us from just $55. With a generator, you can have a jumping castle, music, even a microwave at the park.
Conclusion
A kids birthday party is no easy task to plan. There are many considerations to factor into the planning process to ensure the party is successful and as stress-free as possible for you, the parent.
One of the most crucial decisions in ensuring this is the chosen location for the birthday party. You can plan for the best party ever, but if you hold it in the wrong location, it can be a nightmare. Thus, when planning a kids birthday party, consider how many kids your child can invite (that you can manage) and whether you have the space at home to accommodate them. Also, consider the type of party. Can it be held in a park? If so, then a generator will solve your power problem and allow for you to include such kids party favourites as a jumping castle and music.
Choosing the right location is critical for the success of any kid's birthday party, especially if you are investing in jumping castles, inflatables, kids party entertainers and other services we offer at The Fun Team.
To hire one of our products or services, get in touch with us today. Call 0412 313 335 or enquire online.