How to Choose the Right Jumping Castle for Hire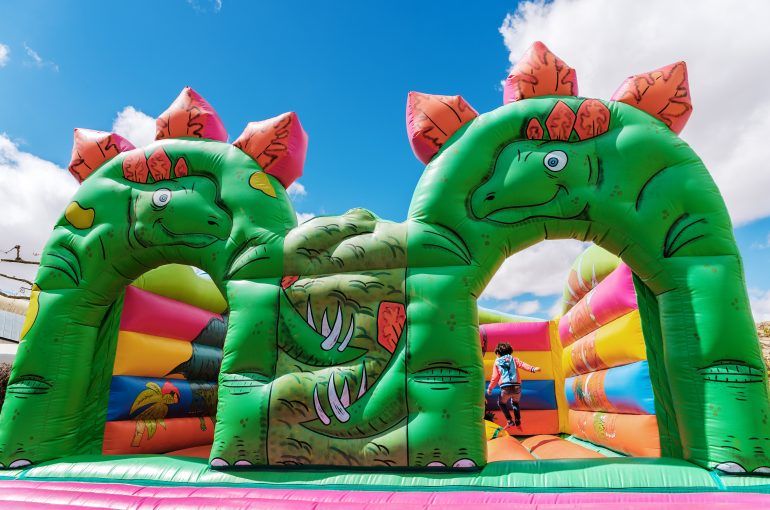 With so many jumping castles for hire on the Gold Coast, narrowing down the choice to settle on just once can be a tough decision. Moreover, not only do you have traditional jumping castles to choose between, but you also have different types of jumping castles to consider too.
At The Fun Team, I strive to deliver two things to our customers; firstly, an awesome jumping castle, and secondly, sound experience to help ease the strain of arranging a kids birthday party. If the latter is sounding more attractive to you right about now, then continue reading this article. By the time you're through, you will have a clear understanding of how to choose the right jumping castle for hire, which will make everything else fall into place.
Choose the type of jumping castle
As mentioned in this article, jumping castles are no longer restrained to being a simple castle-shaped object that you can jump in/on. Today, you can get many types of jumping castles or hire including themed jumping castles, inflatable obstacle courses, giant slides, and even bungy runs.
Which you choose will depend on the age of your guests and what interests them. Younger children (3-12) will enjoy themed jumping castles and giant slides, while older children (12-16) will probably prefer the other jumping castles mentioned.
Choose a jumping castle based on your party theme
Knowing what type of jumping castle to hire, you can now narrow down the designs. Themed jumping castles will be the easiest to filter as they are already themed – just match one to your party theme. The others may be more difficult. Consider your kid's interests to help you decide if you cannot find one to match your party theme or don't have a party theme.
Look at details of the jumping castle hire
Next, it's time too read the fine print and start comparing apples with apples. Things to look at here include the length of the hire period, the size of the jumping castle, the age of the children allowed on the jumping castle and whether or not the delivery of the jumping castle is included in the hire price.
You will find that here at The Fun Team, we have themed jumping castles, inflatable obstacles and giant slides for ages up to eight-years-old and twelve-years-old and inflatable obstacle courses, inflatable bungy runs, and water slides up to sixteen-years-old.
Compare the hire price
Lastly, consider the hire price because every decision comes down to the price! Consider your budget and also compare the offering of each Jumping Castle company to reveal which offers the best value for money. Again, this will include the length of the hire period and whether or not the delivery of the jumping castle is included in the hire price.
Conclusion
Organising a kids party is stressful, and it doesn't need to become more taxing by not knowing which jumping castle you should hire.
To make the jumping castle hire process a lot easier for you, follow these pointers; Start by choosing the type of jumping castle to hire, then select a design based on your party's theme. Next, compare the details of the hire, and finally, choose which of the remaining jumping castles best fit your budget.
Having applied these tips, we hope you were able to find the right jumping castle for hire from our collection of Jumping Castles and Inflatables. For more information or to place a booking, please give me a call on 0412 313 335.