How to Choose the Perfect Kids Jumping Castle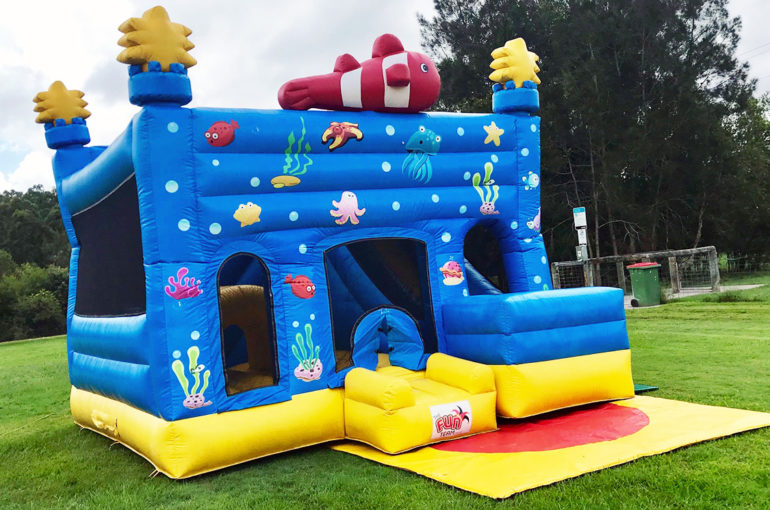 If there's one thing kids love, it's jumping castles. Kids jumping castles are a staple at parties and events for children, which is lucky for us! Nothing else quite brings the same level of joy and entertainment – at an affordable price – quite like kids jumping castles do. And, while kids will be thrilled at the sight of any jumping castles, there are a few things to consider if you are planning to hire a kids jumping castle on the Gold Coast or Tweed for your own child's birthday party or celebration.
The Fun Team is well regarded as one of the best companies on the Gold Coast for kids jumping castles, and this is mostly to do with our long-standing history and the wide variety of kids jumping castles we have for hire. We've been providing kids jumping castles on the Gold Coast and Tweed since 1996, so you might say we're experts in the field. We know everything you need to consider when choosing a kids jumping castle on the Gold Coast or Tweed, which we will share with you today.
If you're planning to hire a kids jumping castle soon, for either a kids birthday party or other celebration, be sure to consider the following things.
The design must be appropriate
Granted, kids will enjoy jumping on ANY jumping castle, but they will like it all the more (and think you're much cooler) if the castle's design is age and gender appropriate. There are plenty of designs for boys and girls, along with gender-neutral options for mixed parties. If you're having a girls party, then a princess or fairy castle will be a better choice than a pirate design – unless, of course, they're into pirates, and that's totally fine!! Likewise for boys.
It also helps if the design matches your party theme. Matching a party theme with the design of your kids jumping castle or vice versa will help you choose the perfect kids jumping castle. Kids seem to get the ultimate surprise when they see that everything is matched to a theme!
It must be the right size
While I've seen plenty of 12-year-olds attempt to jump on a kids jumping castle suitable for toddlers, we don't allow this. You must select the right size kids jumping castle to support the weight and size of the children intended to jump on it.
With the wide range of kids jumping castles available here at The Fun Team, choosing the right size jumping castle for the age of kids jumping on it is easy. We have small, medium, and large jumping castles for kids aged up to twelve years old. We also have a range of inflatables suitable for up to either twelve or sixteen years old.
Our small kids jumping castles are 4m x 4m and 4.5m x 4.5m in size, ideal for kids up to 8 years old.
Our medium kids jumping castles are 5m x 5m in size, ideal for kids up to 12 years old.
Our large kids jumping castles are 6m x 6m and 7m x 4m in size and are also ideal for kids up to 12 years old.
Also, note how many kids are allowed in the kids jumping castle at once, as there are restrictions with all jumping castles. You want to make sure the castle is big enough also to support the maximum number of people intended to be jumping on it to avoid any arguing, which can easily ruin a kids party!
Conclusion
Choosing the perfect kids jumping castle for a kids party on the Gold Coast or Tweed is easy with The Fun Team's pro tips. Simply remember to choose a jumping castle that's the right size for the kids attending the party, with an appropriate design. Choose a boys, girls, or unisex design, or match the design with the theme of the party for the ultimate reaction.
For kids jumping castles on the Gold Coast or Tweed, look no further than The Fun Team. View our range of kids jumping castles here and call 0412 313 335 to secure a jumping castle for your child's special day.